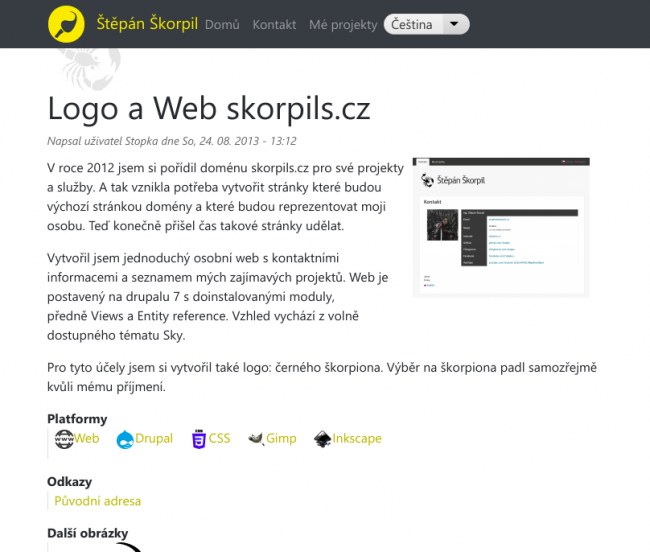 After 6 years of using domain skorpils.cz, a skorpil.cz domain got free. Hurray, I registered it immediately and transfered all my services on it. With new domain I wanted also refresh my website running on this domain.
I migrated all the data to newer Drupal 8 (previous web was based on Drupal 7) and created new look based on Barrio library. Barrio is so called base theme, it helps to integrate Bootstrap 4 frontend framework to Drupal and so speeds up the development.
With a design refresh I also did a refresh of my logo. Until now I used a scorpion silhouette, but this shape is too detailed, thus in smaller sizes is not recognizable. So I started to use only the most characterstic part of the scorpion as a logo: the venomous tail thorn. The venomousness is represented by choice of colors. There is a black thorn on yellow poisonous backgound.