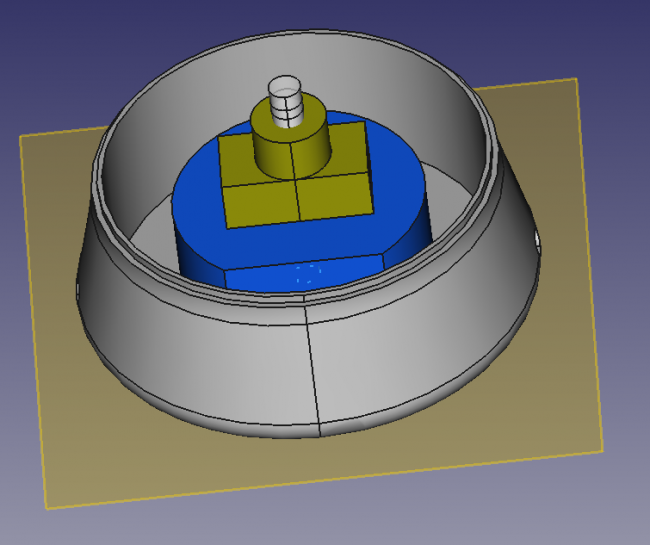 We bought an ordinary Ikea lamp Vidja to the living room. All lights in the room are connected to my home automation system, thus I wanted this new lamp to connect also.
First I wanted to buy a smart power plug, I favourited one based on ESP8266 by company Sonoff. But this would mean that man mustn't use the lamp's switch and instead always have to use the power plug button. That's not comfortable. Particularly when these Ikea lamps are aquipped by switch that is designed to be pressed by foot. And on the other side, the Sonoff power plug's button is extremely small and hard to press.
In short: I just bought a Shelly 1 module and then designed and printed a new switch bottom plate, so that the module can fit inside easilly. The part's base is wide to be stable when laying on the floor and walls are quite wide to withstand pressing it by foot.
3D model and source file for FreeCAD can be found under the text or on Thingiverse.