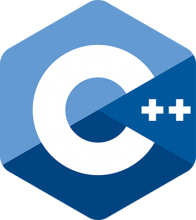 Wiki says: C++ is a general-purpose programming language. It has imperative, object-oriented and generic programming features, while also providing facilities for low-level memory manipulation.
In fact, it is one of the most popular low level programming languages. It is often used to build software which directly controls hardware such as device firmwares or operating systems.
I built my own 3D printer based on open hardware RepRap printer Rebelix X2, but improved by my own design customizations. Printer consists of plastic parts made by similar 3D printer (I used 3D printers at Czech Technical University), standard aluminium profiles, stainless steel rods and bunch of nuts and screws.
A handy time measuring tool. You can create up to 10 independent timers and/or stopwatches. There are in fact no limits for maximum measured time. Stopwatches offer precision of hundredths of a second, support split time, and have a 30 lap history. Timers notifies you using vibrations. The app is optimized for battery saving by refreshing time display only once per second.